Wireless Local Area Network (WLAN)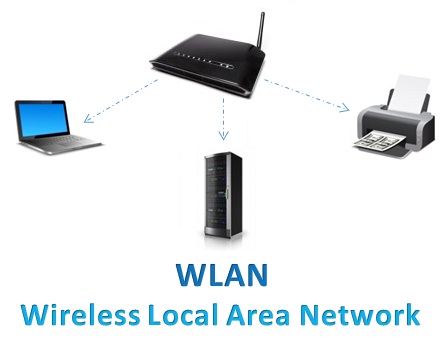 Wireless Local Area Network (WLAN): A wireless local area network (WLAN) is a wireless distribution method for two or more devices that use high-frequency radio waves and often include an access point to the Internet. A WLAN allows users to move around the coverage area, often a home or small office, while maintaining a network connection.
A WLAN is sometimes call a local area wireless network (LAWN).
In the early 1990s, WLANs were very expensive and were only used when wired connections were strategically impossible. By the late 1990s, most WLAN solutions and proprietary protocols were replaced by IEEE 802.11 standards in various versions (versions "a" through "n"). WLAN prices also began to decrease significantly.
WLAN should not be confused with the Wi-Fi Alliance's Wi-Fi trademark. Wi-Fi is not a technical term, but is described as a superset of the IEEE 802.11 standard and is sometimes used interchangeably with that standard. However, not every Wi-Fi device actually receives Wi-Fi Alliance certification, although Wi-Fi is used by more than 700 million people through about 750,000 Internet connection hot spots.
Every component that connects to a WLAN is considered a station and falls into one of two categories: access points (APs) and clients. APs transmit and receive radio frequency signals with devices able to receive transmitted signals; they normally function as routers. Clients may include a variety of devices such as desktop computers, workstations, laptop computers, IP phones and other cell phones and Smartphones. All stations able to communicate with each other are called basic service sets (BSSs), of which there are two types: independent and infrastructure. Independent BSSs (IBSS) exist when two clients communicate without using APs, but cannot connect to any other BSS. Such WLANs are called a peer-to-peer or an ad-hoc WLANs. The second BSS is called an infrastructure BSS. It may communicate with other stations but only in other BSSs and it must use APs.