Object-Based Storage Device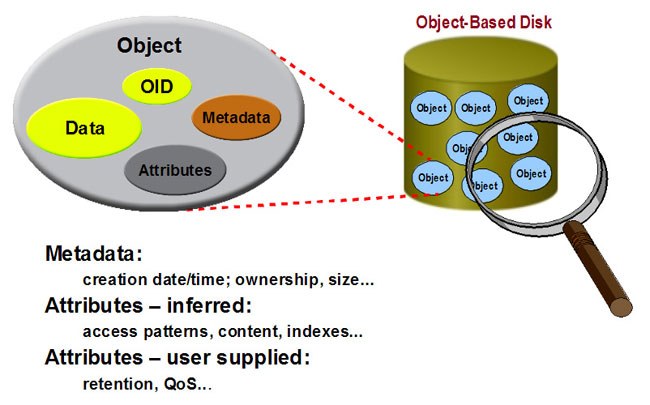 Abbreviated as OSD, an Object-Based Storage Device is a device that implements the standard in which data is organized and accessed as objects, where object means an ordered set of bytes (within the OSD) that is associated with a unique identifier. Objects are allocated and placed on the media by the OSD logical unit. With an OSD interface, metadata is associated directly with each data object and can be carried between layers and across storage device files and records are no longer abstractions, but actual storage objects that are understood, managed and secured at the device level.
The Object-Based Storage Device (OSD) interface, an extension to the SCSI protocol that was developed by the Storage Networking Industry Association (SNIA).