Zerto Replication – VRA Install and Pairing Sites
For the second part of our Zerto Replication install series, we are going install the Virtual Replication Appliances (VRAs) as well as pair our protected site to a recovery site.
First, let's look at the Virtual Replication Appliance(s). VRAs are lightweight, Linux-based virtual machines that handle replication between sites. These VRAs are installed on each host that houses either a protected or a recovery virtual machine. As part of replication, the VRAs compress the data before traversing between sites.
VRA Requirements (Zerto 5.x – VMware Environment)
5 GB datastore space
A minimum of 1 GB memory
VMware ESXi 4.0U1 or higher
Install Zerto Virtual Replication Appliances (VRA)
From the ZVM Dashboard, navigate to the Setup tab.

From Setup, ensure you are in the VRAs category. Select the host for VRA deployment and click New VRA.
Next, configure the Host and VRA details. Specify the host where the VRA is to be installed, the datastore, network, memory, and group name. Additionally, provide the network configuration for the VRA.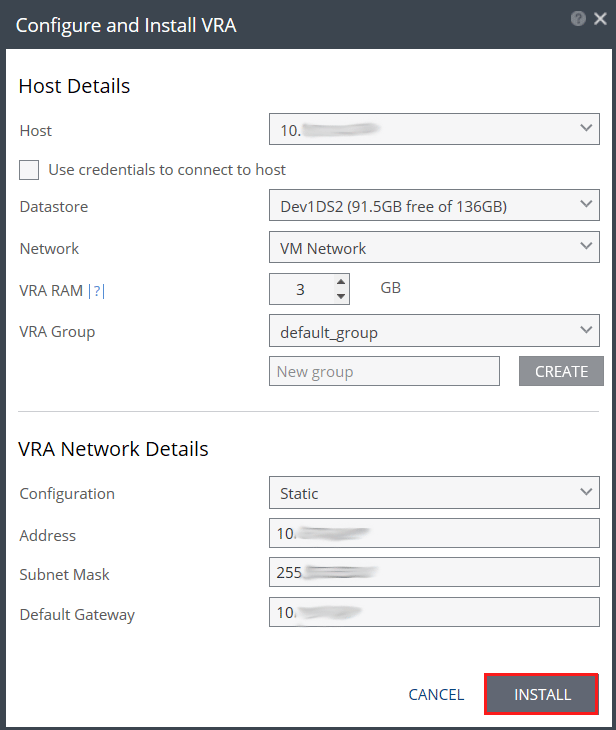 Installation of the VRA will now begin. You can monitor the installation from the ZVM or vCenter's Recent Tasks.


Once successfully deployed, the VRA status will indicate Installed.

That's it! Your first VRA has been deployed. Perform the installation on proceeding hosts.
How to Pair Zerto Sites
Lastly, we will pair our two sites. Pairing ensures both sites are visible to each other for subsequent replication. In order to pair, a ZVM needs to be installed on both the protected and recovery sites.
If you have yet to install the ZVM at the second site, we can pair the two sites right after installation.
Upon the first login to the ZVM UI, Zerto will prompt for a license or pairing to a site with a license. Here you can specify the Site Address to pair.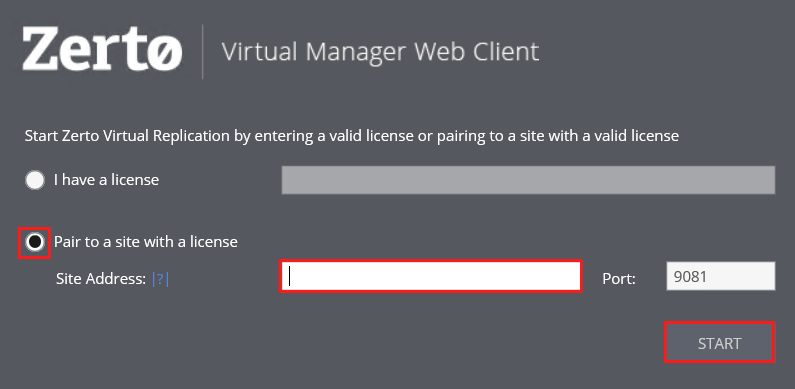 However, if you have already installed your second ZVM, pair the two sites from the ZVM Dashboard. To do so, select the Sites tab and click Pair.

Enter the Host name or IP of the other site and click Pair.

With the VRA's deployed and the site paired, we are now ready to create Virtual Protection Groups (VPG) and begin replicating virtual machines.
Related Posts