How to Install VMWare Tools on Mac OS X
How to Install VMWare Tools on Mac OS X: Hi My Friend. If you want enable 128 vram on your Virtual machine, You should install VMware Tool. VMware Tools is a suite of utilities that enhances the performance of the virtual machine's guest operating system and improves management of the virtual machine
Graphics are set to accelerated with a max of 128MB display memory
Shared folders between host and guest file systems, Drag your file form windows to mac
Fullscreen mode display on Virtual machine
Improved mouse performance
Synchronization of the clock in the virtual machine with the clock on the host or client desktop
VM Tool: https://goo.gl/K1qg6X
All Step to install VMware Tool on VMware Player or Workstation:
Step 1: Mount VM Tool.iso file to VMware
Turn on Your Mac OS X on Vmware Then click Player – Removable Devices – CD/DVD (SATA) – Setting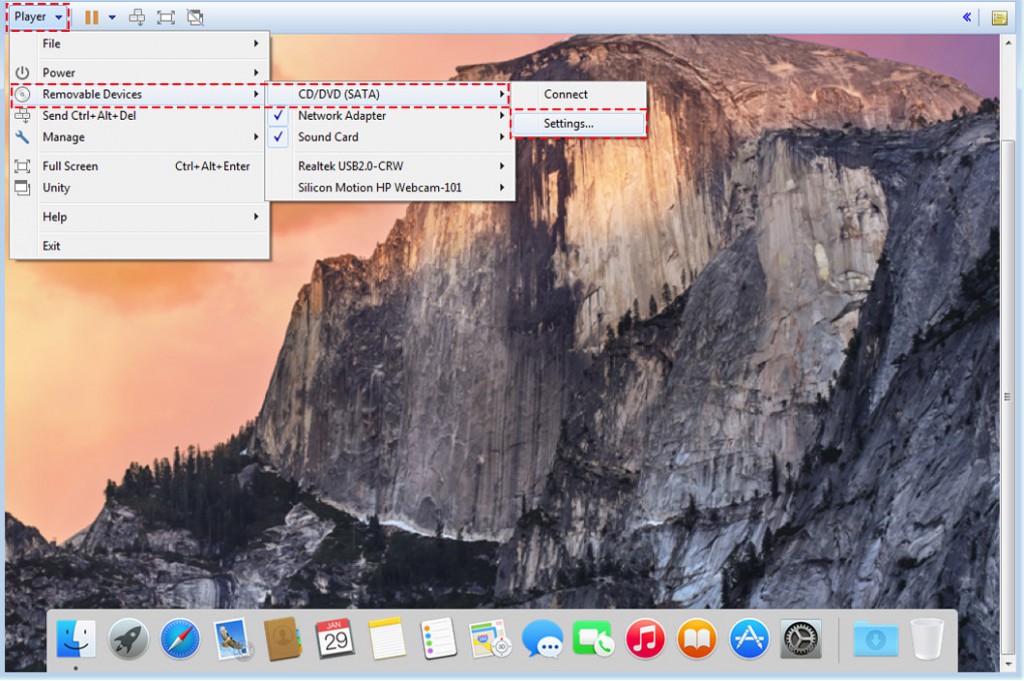 Step 2: Open your VMware Tool folder then find "VM Tool.iso" file
Click use ISO image file – Browse – "VM Tool.iso"
Step 3: Install VMware Tool on Your OS X
Open VMware Tool folder on OS X Desktops then click on "Install VMware Tool" file.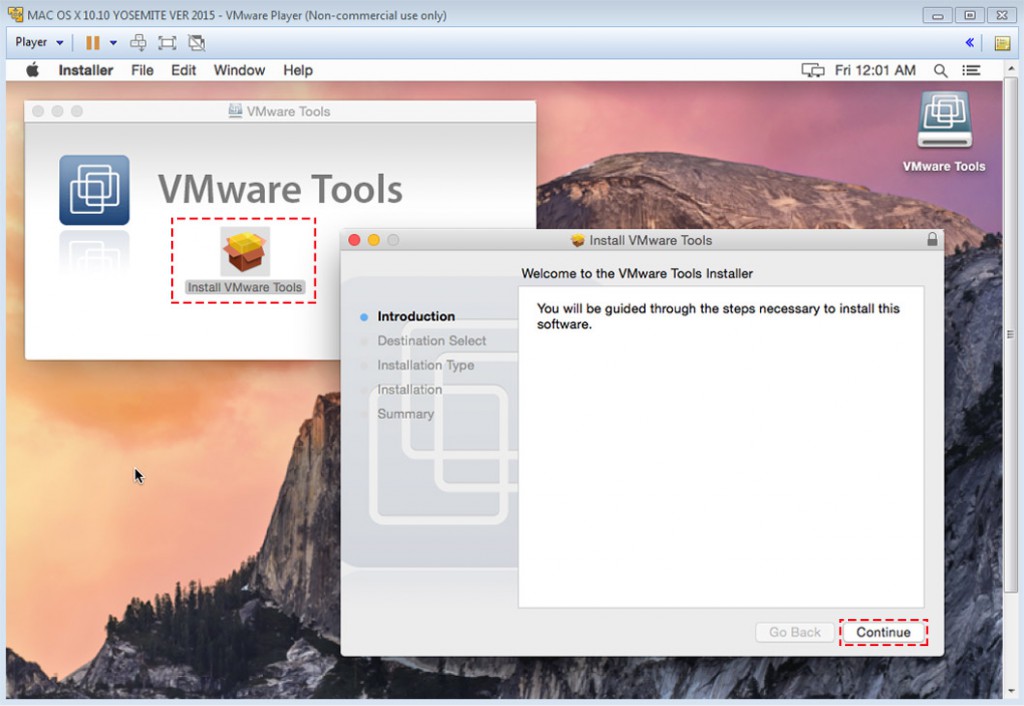 When your vmware tool is installed, you must restart your os x. You can click icon "Full screen mode" to fix your resolution display. Thanks!